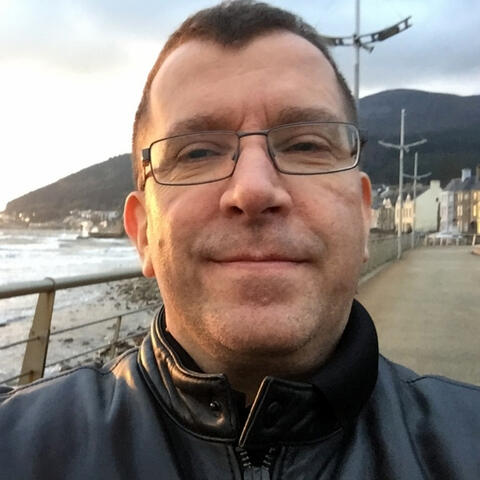 Dave Rand
About Me
I'm a US citizen permanently residing in Northern Ireland. I came to the UK in 2009, when I went to England for "six months" to provide software support as a Senior Software Developer working for Protolabs. That arrangement worked very well, so Protolabs sponsored a work visa to allow me to stay and work in the UK for an extended period. Ten years later, I'm now happily married, a permanent UK resident, and living in an incredibly beautiful part of the world.

After a few years in England, I was asked to recruit and manage a team of software developers there. During my tenure as a Software Development Manager, I learned a lot about Agile practices and principles, delivering excellent software with a geographically dispersed team, and becoming a leader to an incredibly talented group of people with diverse skills and experience levels. During that time, I also began studying for my MSc in Software and Systems Security at University of Oxford.

In mid-2016, I became Information Security Manager and began building the global Enterprise Security team. We planned to build a team of Security Analysts and Engineers to establish security policies and procedures, manage security incidents, implement a secure software development life cycle, raise security awareness, improve security monitoring, manage vulnerabilities, and ensure compliance with security frameworks. A senior leadership change and subsequent budget constraints, however, meant working toward those goals with very limited resources.

I left Protolabs in November 2018, as personal circumstances meant that we needed to be closer to family in County Down, Northern Ireland. After spending a few years running Computer Help Northern Ireland and working as a DevOps Manager at Proofpoint, I'm now managing a software team at Farmvet Systems in Moneymore.